Colour trends
Create your own style
Fermob pays special attention to the materials they use, sourcing only the highest quality steel and aluminium and high tenacity outdoor fabrics to ensure you will enjoy your furniture and accessories for many years to come. This is what distinguishes Fermob from many other outdoor furniture brands — their products are specially developed to withstand the natural elements over a long period of time. Most of the Fermob furniture collection is available in a palette of 23 colours allows customers to create their own unique look. Have fun mixing or matching colours or going for an overall monochrome look to suit your ideal aesthetic.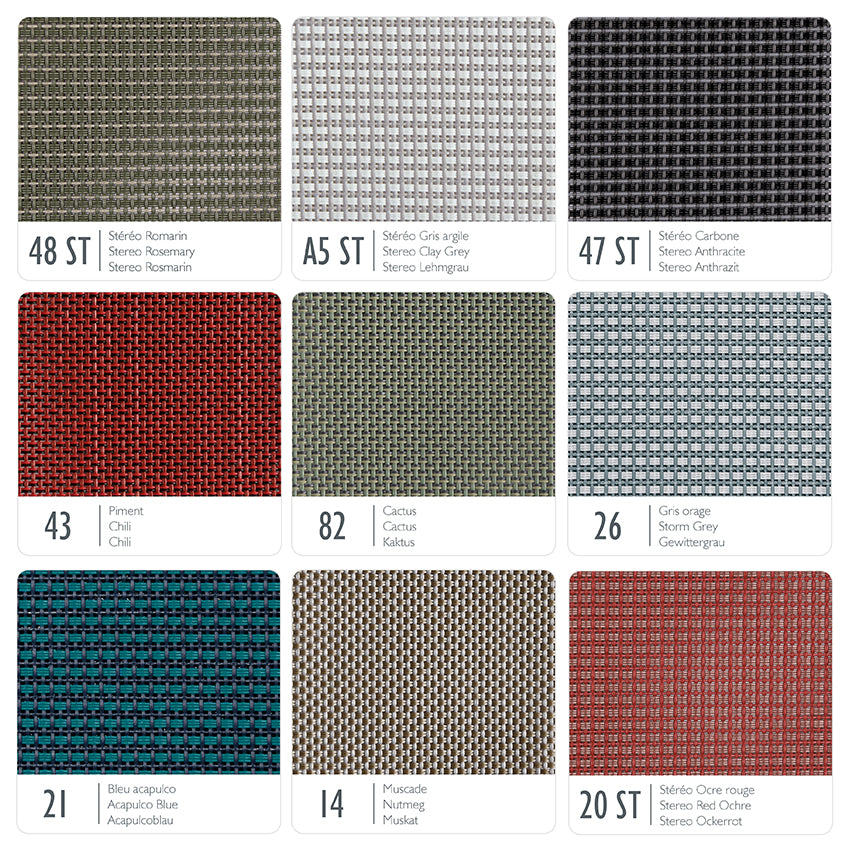 Metal Finishes
Fermob furniture is designed to live outdoors and be exposed to temperamental weather. Fermob uses UV-proof paint to retain the radiance of the Fermob colours. Their powder paints are solvent-free and are applied in a zero-release facility. The residues are fully recyclable and do not affect the health of the Fermob staff or customers and safeguard the environment. Colours come in one of four finishes - smooth, textured, matte textured and speckled textured.
Outdoor Fabrics
Fermob only uses high quality outdoor technical fabric with strict sustainability standards. Comfortable, tear-proof and resistant to deformation, Fermob fabrics offer numerous benefits for outdoor use including, mould resistant, UV resistant, does not retain water, easy to clean and stays cool in the sun.
COLOUR TRENDS IDEAS
Mix & Match
Sorbet Colours
OPALINE GREEN
FROSTED LEMON
COTTON WHITE
ICE MINT
CLAY GREY
Retro Colours
ICE MINT
OPALINE GREEN
BLACK CHERRY
ACAPULCO BLUE
CEDAR GREEN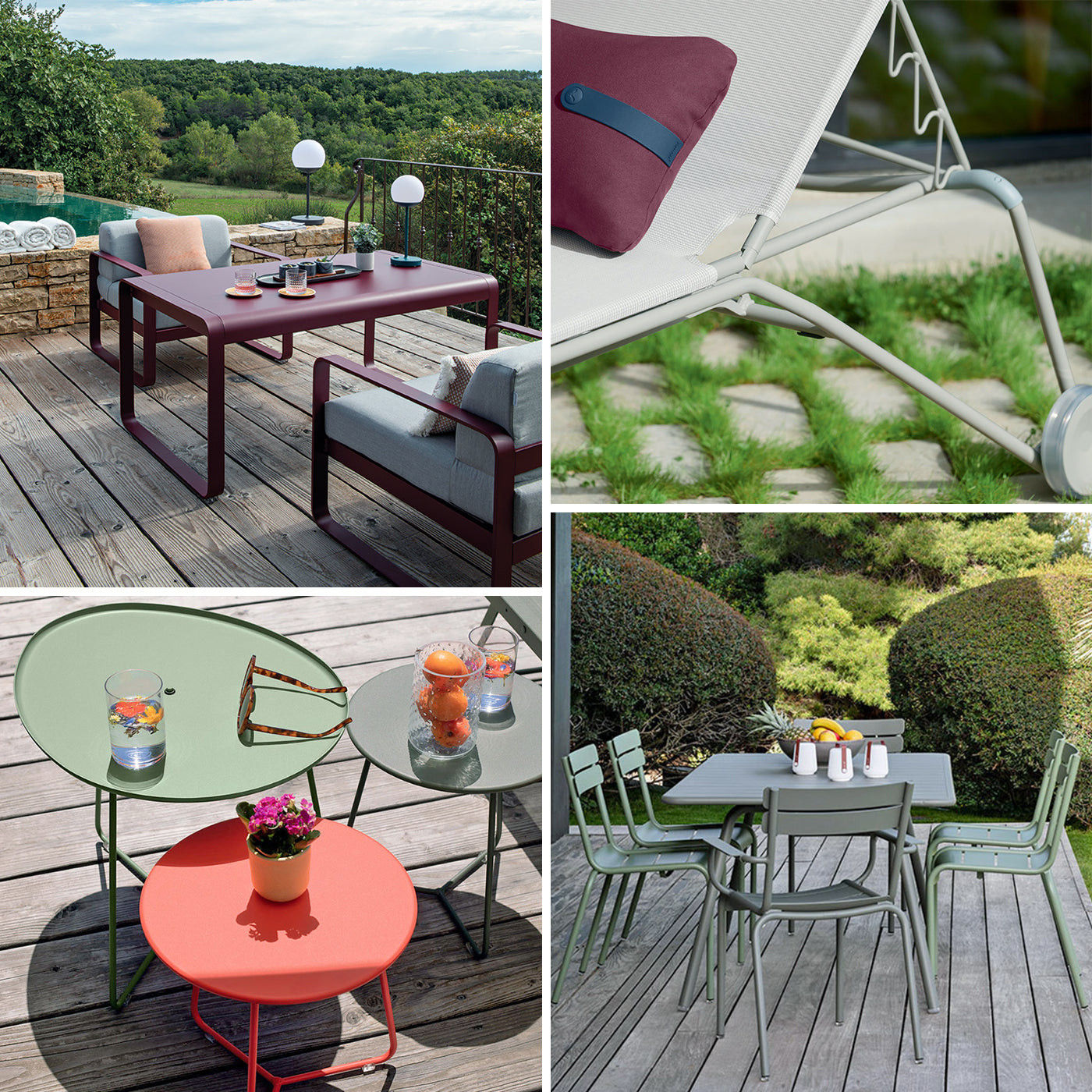 Urban Oasis Colours
BLACK CHERRY
CLAY GREY
ROSEMARY
CACTUS
CAPUCINE